On Sunday, June the 30th 2019 I welcome you to 'Open Poort' at Mietair, Grensweg 6, Beers. From 11 until 5 you are welcome to have a look at all the art in the gallery, the workspace and the surroundings. I'll participate with 2 bronze sculptures and charcoal drawings. Welcome!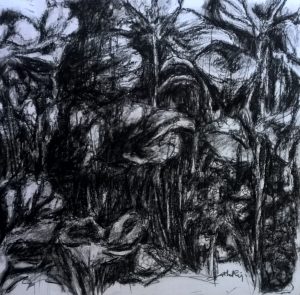 'Nature II', charcoal on paper, 60 x 60cm., 2019
On September 7, 8 and 9 2018 you can see my new landscape paintings, inspired by Portugal at  Kunstkolk, as part of a studio visiting tour. I'm a guest in a studio in Overloon.
On the 20th until the 22th of July 2018 I will be participating with my art items at Art Carnivale , Steendam (Groningen) again. And this year is their 10th Anniversary, theme is 'On a new adventure'. A special edition, looking forward to it!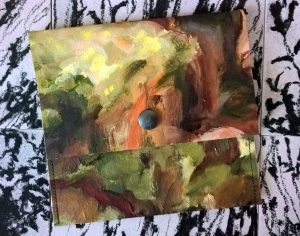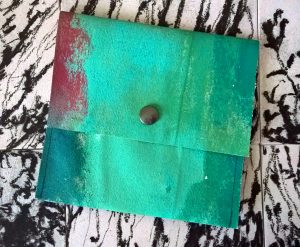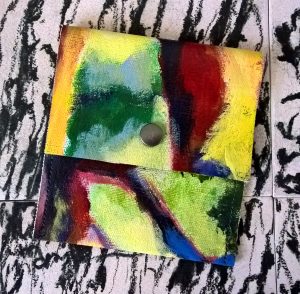 An example of a mural I did in different stages; from drawing in charcoal to painting in acrylic (2.80 x 8.60 m).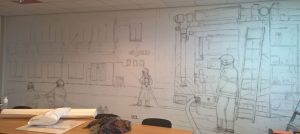 drawing in charcoal

first layer in acrylic (monochrome)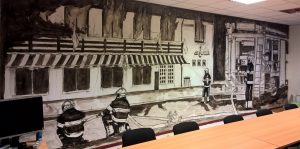 shadowing (monochrome)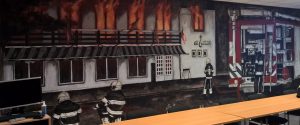 adding colour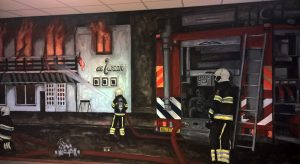 adding details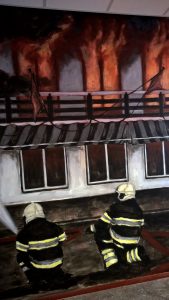 end result
If you are visiting the lovely Strawbale hotel Aalshof, don't forget to have a look at my paintings of chicken they have.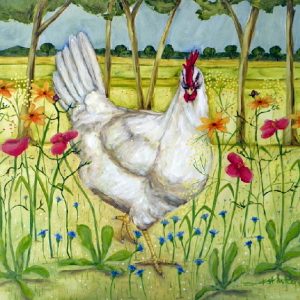 'Chicken with wildflowers' oil on panel, 100 x 100 cm., 2012
You can see some of my 'Wildflowers' during 'Landelijk Atelierweekend' on the 4th and 5th of November 2017 at Mietair

I'm very pleased with the fact that Jaap Korteweg, the vegetarian butcher, is owning one of my landscape paintings.
Landscape Pin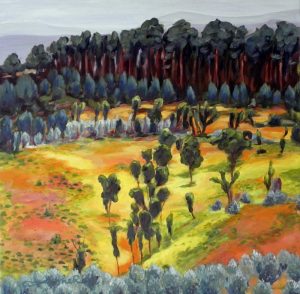 heiro, acrylic on canvas, 100 x 100 cm., 2005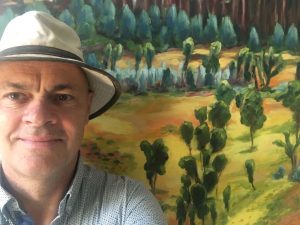 Besides my paintings and drawings I also like to create items from mainly used materials (such as old canvas, stones, ankle bracelets). On the 22nd and 23th of July 2017 I will be participating with these items at the art carnivale at the Schildmeer in Steendam (Groningen, Netherlands).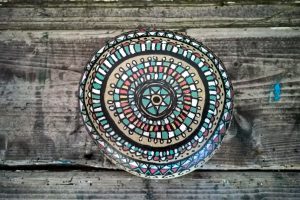 On Sunday the 2nd of July 2017 you can find me at the Vintage & Flower Power market at De Kaaij, Nijmegen with: envelop bags, handpainted beach stones, ankle bracelets…. Unique, handmade items, animal friendly, using recycled materials as much as possible. Come and enjoy!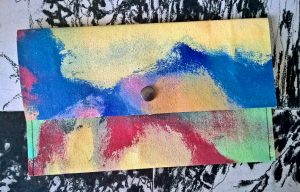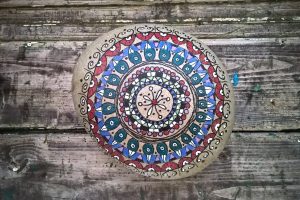 From the 7th of March until the 31st of October 2017 some of my animal portraits can be seen at the veterinary practice in Oploo (Noord-Brabant, Netherlands)