I'm very pleased with the fact that Jaap Korteweg, the vegetarian butcher, is owning one of my landscape paintings.
Landscape Pin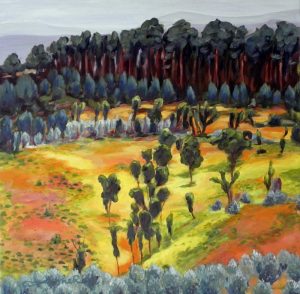 heiro, acrylic on canvas, 100 x 100 cm., 2005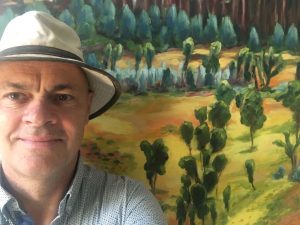 Casa Da Tinta
Besides my paintings and drawings I also like to create items from mainly used materials (such as old canvas, stones, ankle bracelets). Have a look on my etsy webshop. On the 22nd and 23th of July 2017 I will be participating with these items at the art carnivale at the Schildmeer in Steendam (Groningen, Netherlands).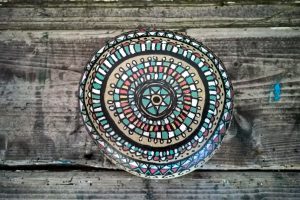 On Sunday the 2nd of July 2017 you can find me at the Vintage & Flower Power market at De Kaaij, Nijmegen with Casa da Tinta: envelop bags, handpainted beach stones, ankle bracelets…. Unique, handmade items, animal friendly, using recycled materials as much as possible. Come and enjoy!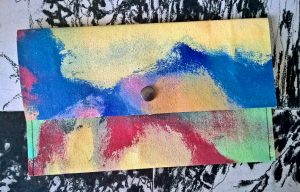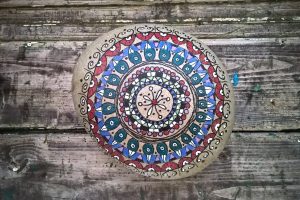 From the 7th of March 2017 some of my animal portraits can be seen at the veterinary practice in Oploo (Noord-Brabant, Netherlands)